Chimpanzee Tracking in Kibale Forest National Park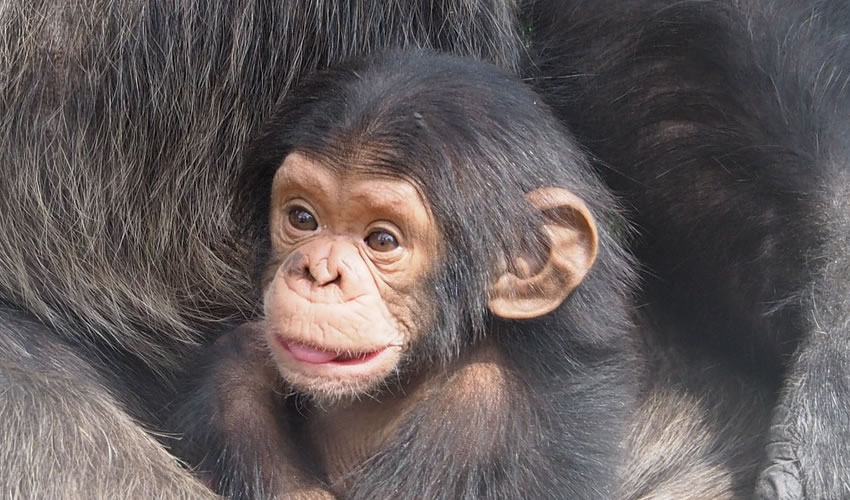 Kibale Forest National Park is one of Uganda's most spectacular tropical rainforests one of the few remaining perches in Africa lying in the western part of Uganda with the biggest forest cover in Kabarole district. The park contains one of the coolest and most varied tracts of tropical forest in Uganda best known as the capital of primates founded in 1993 13 types of primate kinds are present in the national park.
The forest cover predominates in the northern and central parts of the park on the elevated fort portal plateau, the varied altitude supports different types of habitats ranging from the wet tropical forest through the dry forest to woodlands and savannah on the rift valley floor, its features 13 primate species including over 1500 wild chimpanzees, it is popular for chimpanzee tracking and most sought of by tourists for primate safaris to Uganda.
Besides chimpanzees, the park also hosts more primates like the localized red colobus, grey checked mangabey, L'hoest monkey or white-cheeked monkey, olive baboons, pottos, bush baby, red-tailed monkey, black and white colobus monkey among others, the diversity and density of primates in this park is highest in Africa, over 350 exceptional bird species, for example, the African green breasted pittas, hornbills, African grey checked parrots. Visitors to chimpanzee safaris should look out for the forest birds as well and other primates. The 795 square kilometer park contains large mammals like forest elephants, buffaloes, giant forest hogs, bush pigs, but rarely seen they are very shy and hide deep within the forest.
The chimpanzee tracking safari permits cost 200 dollars (foreign nonresidents),150dollars (foreign residents), 150,000 Uganda shillings for East African citizens, chimpanzee habituation is 250dollars for both foreign residents and foreign non-residents, and 200,000 Uganda shillings for East African citizens for a full day. The chimpanzee is loud in the forest with chatter sounds before you can meet them, they are very communicable, social, and intelligent primates closest to mankind sharing a DNA of up to 98% human, they can use tools like rocks to crush nuts, empty pods for collecting water and use sticks to trap termites, they live in communities of about 10-100 individuals, even though they are always on the ground, they nest and feed up in the trees.
Visitors have one have an hour to see and enjoy chimpanzees as they jump from one tree to another, play and roll, tracking them is in the morning by 8am and afternoon 2pm beginning from the Kanyanchu visitor center. The park hosts chimpanzee communities set aside for research purposes, the Kanyawara, Sebitoli, and the Kanyanchu.
Tracking chimpanzees is a fascinating experience, visitors usually take 2-3 hours tracking these wild creatures, you are advised to stand 8 meters away, flash photography is prohibited, don't eat next to the chimpanzee, tracking is six people per group, you will need light hiking boots, long-sleeved shirts, and trousers, rain gears, waterproof covers for phones and cameras as it is a tropical rainforest it rains anytime.
Kibale forest national park is accessible all year round however the best time to visit the park is in the dry season June- September, December to February, April, May, and November mark the lowest season of tourists due to lots of rainfall.
Kibale forest national park is approximately 6 hours' drive from Kampala and 36km from the fort portal to the Kanyanchu visitor center, there is available accommodation ranging from luxury to budget for example the Kyaninga lodge, Kibale forest camp, ndali lodge, rweetera lodge among others.