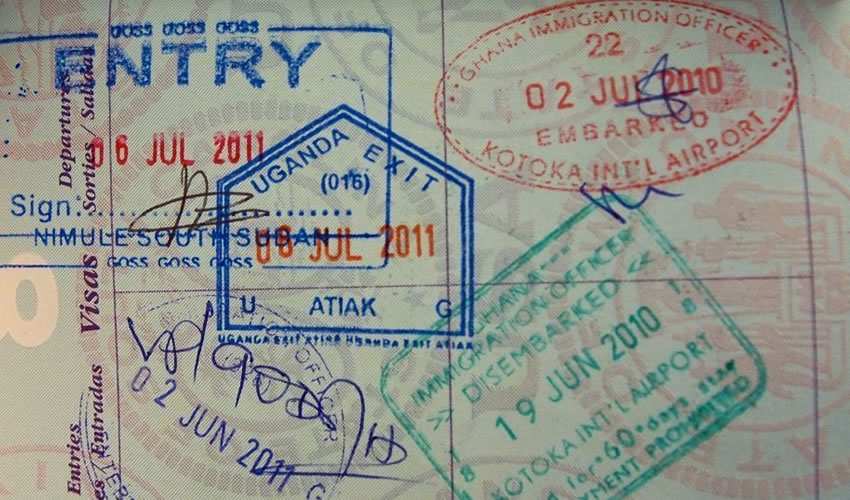 The East African visa permits traveling through east African countries Uganda, Kenya and Rwanda which was launched in 2013 and is available to tourist, expats and nationals of the three countries, the visa costs 100 USD valid for 90 days meant to be submitted at all border crossings with no extra charge, citizens and expats only need an interstate pass and national identity card or work permit and the pass is issued freely ounce you reach the border.
The east African visa is issued on first entry to the visa countries, to have the visa, you will need to apply for it at your local embassy if your first entry point is Uganda or apply on line following the visa policies of each member state.
It is advisable to use the east African visa policy in order to cut down expenses and cost as compared to buying individual country visa and its less disturbing especially during the border crossing.
Uganda Visa
Uganda is a beautiful country endowed with great wildlife, one would wonder how to reach this destination the process is easy you just have to obtain a visa, a document that grants you permission to a foreign country and live within for a specified period of time. This is an endorsement to the passport stamped on it for a person that intends to travel the country's requirements are way easier than one can anticipate visitors to Uganda must have a valid visa in accordance with the immigration laws and guidelines to obtain it travelers must possess,
A valid passport at least six months after your planned date and a recent passport size photograph
Travelers must possess a valid yellow fever immunization card this is very important because ounce you reach Uganda without it, you will be subjected to hospital for vaccination or deported back from where you came from, to be safe and avoid such instances, it's better to comply and come with the card
The visa is charged 50 united states dollars and East Africa goes for 100 USD allowing you to Uganda, Rwanda, and Kenya valid for 90days.
When applying for a tourist visa, all you need is the above requirements if you choose to apply online, you need a copy of information page, a letter that states the reason of transit and your destination country.
For the east African via you need to have an itinerary and a return flight ticket its faster to obtain a visa online ounce you have all the above mentioned requirements.
Rwanda Visa
The government of Rwanda allows travelers to apply for an electronic visa., the visa is available for any country that is eligible and travelers must request online prior to the date of travel, for those that don't appear can register directly at their embassy for visa.
Visa requests are studied by the immigration team and the final decision about the request is sent electronically as per the mail provided during registration, however this doesn't warrant Rwanda entry as travelers can be subjected to second verification process prior to the travel.
Travelers must present a printed and approved copy of their e-visa, a passport dated at least 6 months after arrival, and a current passport size photograph.
Tanzania Visa
Tanzania tourist visa is also known as an ordinary visa, a single entry valid for 90 days that allows eligible citizens to enter and travel around Tanzania or Zanzibar for tourism and leisure purposes, the online visa was introduced 2018, to apply for visa, one has to have a passport at least valid six months after the date of travel.