Uganda Beyond Mountain Gorillas.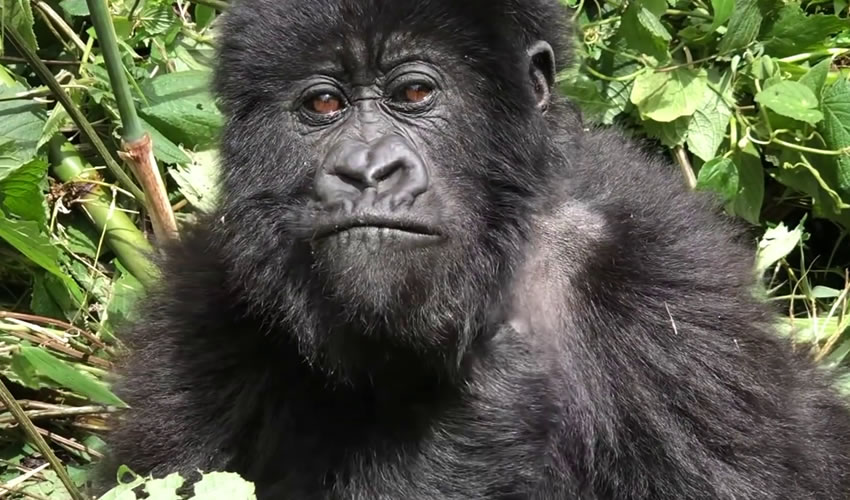 Uganda is a beautiful country placed along the equator, it is commonly termed as the pearl of Africa with an evergreen environment, the destination is home to half of the worlds remaining population of mountain gorillas living in the conservation areas of Bwindi impenetrable national park and Mgahinga National Park, mountain gorillas (Gorilla beringei) do live freely within the forest and are typically herbivorous animals feeding on plants and mushrooms, they live in groups of up to 20 individuals per gorilla family. Each sector of the national parks contains habituated gorilla families for visitors, tracking is done in groups of eight, time taken depends on how far the gorilla families have moved and an hour is given while with the animal species.
Gorilla tours in Uganda are one of the countries assets giving it a difference from the neighbouring states as it hosts much of the gorilla population. It contributes to the country's foreign revenue generated from the selling of gorilla permits, however, this comes in handy with other wildlife the country has present for tourism, at most times gorilla tour packages are combined with wildlife tours routes are chosen carefully to ensure you don't only stop at seeing the mountain gorillas but also along the way have chance to experience other tourism attractions.
The landscape towards most of the conservation areas contains a unique scenery comprising of beautiful rolling hills, mountains, lakes, rivers, bananas, tea plantations and the vast grassy areas of the savannah national parks. Most of the landscapes were placed as a result of volcanic activity and the formation of the western rift valley, Uganda's conservation areas like Murchison falls national park, Queen Elizabeth national park is situated in the great Albertine rift valley regions.
Savannah national parks are homes to a large diversity of birds, animals and plant species, popular animals include the African big five (lions, leopards, buffaloes, rhino, elephant), other mammals that might be sighted are Jackson hartebeests, oribi, Rothschild's giraffes, zebras, elands, topi, primates like olive baboons, vervet monkeys, black and white colobus monkey, red-tailed monkeys, l'hoest monkey, it is home to birds of beautiful colour piapiac, African green broadbill, Abyssinian ground hornbill, African eagle, herons, ducks among other bird species, reptiles, amphibians and butterflies are present. Uganda hasa well-decorated vegetative cover ranging from the bushy grasslands, acacia woodlands, tropical rain forests and swampy vegetation. It is heaviest in the south and scattered towards the central and the northern Uganda, the areas are habitats to animal and bird species within the conservation areas.
Uganda's climatic conditions are favourable, it can be visited all year round but best during the dry season of December-February, June- mid-September, it is a season where routes can easily be accessed, however it should be noted that during the dry season it rains sometimes it is not totally dry, it is advisable long sleeved shirts and trousers, boots, hand gloves, warm clothes for highland areas, sunscreen, insect repellents and any other personal material needed for a safari.